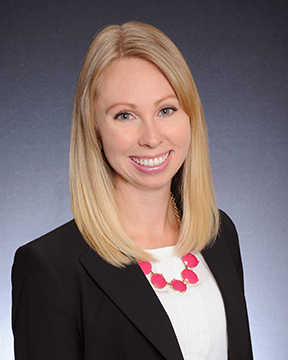 I am Minnesotan through and through! I grew up in the southern suburbs and went to Lakeville High School. Yes, that's just one Lakeville High School. I was the last graduating class before the district created two high schools. Although I told my parents I was going far away for college, I toured St. Olaf College and fell in love! Um Ya Ya!
After graduating
magna cum laude
from St. Olaf, I took a gap year and worked for an insurance company while I studied for the LSAT. In the fall of 2010, I started at the University of St. Thomas, School of Law. While in law school, I was able to intern with wonderful law firms, and even met my husband! After passing the bar exam in the fall of 2013,* I took a job as a contract negotiator at U.S. Bank.
I spent the next few years at U.S. Bank negotiating contracts for the bank totaling well over $500 Million in value. While this job provided an exceptional opportunity for me to become an expert in contracts and negotiating, something was missing. I needed more personal interaction and needed to feel passionate about what I was negotiating!
Real Estate is the perfect fit! I love helping my clients find the perfect home for their family, and help them sell their homes when they are ready for the next step! I use my legal education every day. A real estate transaction is based on contracts and having your agent negotiate on your behalf. I am an expert negotiator and will passionately negotiate for your home! I love what I do, and would be honored to work for you in all of your home buying or selling needs!
*I am a licensed attorney. Although I am an attorney, if I represent you as your Realtor, I am not your legal representative. Legal representation will only occur if both parties sign a letter agreeing to an attorney-client relationship.*