It's currently 4 degrees outside, the wind is bitterly cold, and spring seems months away. Despite no signs of real spring, the real estate "spring" market has already started!
This weekend we showed a client 7 homes. By the end of the weekend, 4 of those 7 homes were already in multiple offers!
Yesterday, we saw a town-home sell within HOURS of hitting the market!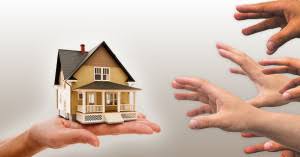 The "spring" real estate market is here! Here's how buyers and sellers can benefit in this fast-paced market:
Buyers
The market is still considered a sellers market; there's little inventory on the market which drives up prices and competition. But this doesn't mean buyers cannot still find the perfect home for their family! In order to compete in this market, buyers need to take the following steps:
1) Get Pre-Approved! Before you start looking at homes, make sure you're pre-approved to purchase. We've worked with many different lenders around town. One of our favorites, based on her industry knowledge and always completing files on time, is Tonya Sample with Marketplace Home Mortgage. Even better, Marketplace Home Mortgage is a local mortgage broker based in Edina, MN.
2) Hire an Agent who will put your needs first! In this fast-paced market, you need to hire an agent who (1) understands your needs and wants for your home, and (2) will be able to give you personal service and get you into showings ASAP! Perhaps we are a bit biased, but Camarata Numrich are the agents that will put you first! We have succeed in winning in many multiple offer situations for our buyer clients. We will get you into a home you love!
3) If you see a home you love, get ready to jump on it right away! Tell us as soon as you see the listing and we will schedule a showing ASAP! Sometimes the early bird, does get the worm.
Sellers
It's a sellers market, but this does not mean that your home will immediately sell without the proper time and attention needed to make your home look it's best! Well-priced homes in good condition that show well are selling fast! In order to potentially receive multiple offers on your home, sellers need to take a couple steps:
1) Hire an Agent who will help you show your home at it's best! Even though buyers are hungry, that does not mean you should be cutting corners. At Camarata Numrich, we always pay for a professional stager and a professional photographer. In the real estate industry, it's all about drawing in the buyers with "HGTV"-like staging and enticing photography.
2) Price Your Home Correctly. The market is hot and prices are going up, but being overly greedy in pricing can make your home sit on the market and go stale. While buyers are hungry, they are not ill-informed. Buyers will not overpay for a home that they feel is not priced well. Camarata Numrich will provide the comps and advice you need as a seller to price your home to sell!
The "spring" real estate market is here, and Camarata Numrich is here to help you successfully buy or sell in this active market! If you're thinking of buying or selling "in the spring" call Camarata Numrich today! Spring has arrived!